The R.H. Shumway Guarantee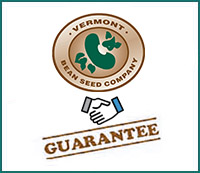 We guarantee all items on our website to be as represented within recognized tolerances. Any seeds, bulbs, trees or plants which fail to grow will be replaced one time or a credit voucher issued at our discretion provided we are notified in writing prior to September 1st following the date of shipment.
We guarantee only items that are planted properly. We cannot be responsible for poor cultural practices, drought, flood, insect damage, rodent damage or neglect. Gardening Aids and Hardware items are guaranteed against material and workmanship defects. Report any unsatisfactory merchandise item (non-growing item) within 30 days of receipt. We may ask you to return it for inspection prior to any refund, voucher or credit being issued.
In no case will we be liable under the above for any amount greater than the purchase price; the refund or replacement shall constitute full and complete adjustment and release. Several states (AL, AR, FL, ID, IL, IN, MN, MS, ND, SC, SD, TX, WA or any other state which adopts arbitration or mediation laws) require arbitration or mediation before maintaining legal action based upon failure of the seed sold to produce as represented. You must file a complaint (sworn if applicable), with any applicable filing fees with the State Commissioner/Director/Secretary of Agriculture within such time as to permit inspection of the crop by us and any designated agency. If this guarantee is not acceptable, then the seeds must be returned at once in the original unopened container, and the purchase price will be refunded in full.
Notice about our seeds and the law. Shumway seeds are tested to ensure that they meet or exceed U. S. Government standards. The packets are color coded to indicate various seed lots. Vegetable and flower seeds are shipped untreated except in rare instances when only treated seed is available.
No genetically modified seed or plants are knowingly sold by Shumway. They are defined as mechanical transfer of genetic material between genera, families or kingdoms.
Notice about credits, replacements or refunds. Shumway reserves the right to request the return of products that customers deem unsatisfactory prior to any adjustment being approved.
Although every precaution is taken to ensure accuracy, errors in price, quantity and/or specifications may occur. We reserve the right to correct such errors.